Prenatal Visits
Congratulations!!! What an exciting and somewhat confusing time. The staff at Georgetown Pediatrics would like to make this journey as effortless as possible, and as a result we offer two options for prenatal visits.
The first option is a scheduled meeting with our practice administrator. This meeting is done during our office hours and includes a tour of the office, and an overview of our practice policies and resources.
The second option is attending our monthly 'Expectantly expecting' class. These informal classes are held in the evening on the second Tuesday of every month at varying office locations. The classes provide an overview of the practice, the opportunity to meet some of the physicians and staff, as well as tour the office.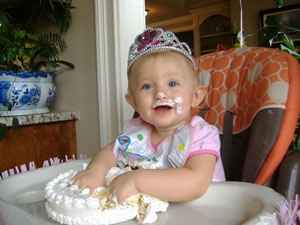 We realize the prenatal visit is an important initial step in introducing our practice, selecting a pediatrician and securing a comfortable and trusting relationship. We hope these two options provide that opportunity for you.
If you deliver at Northside Hospital, a pediatrician from the hospital's newborn services will visit you and your new baby every morning until you are discharged.